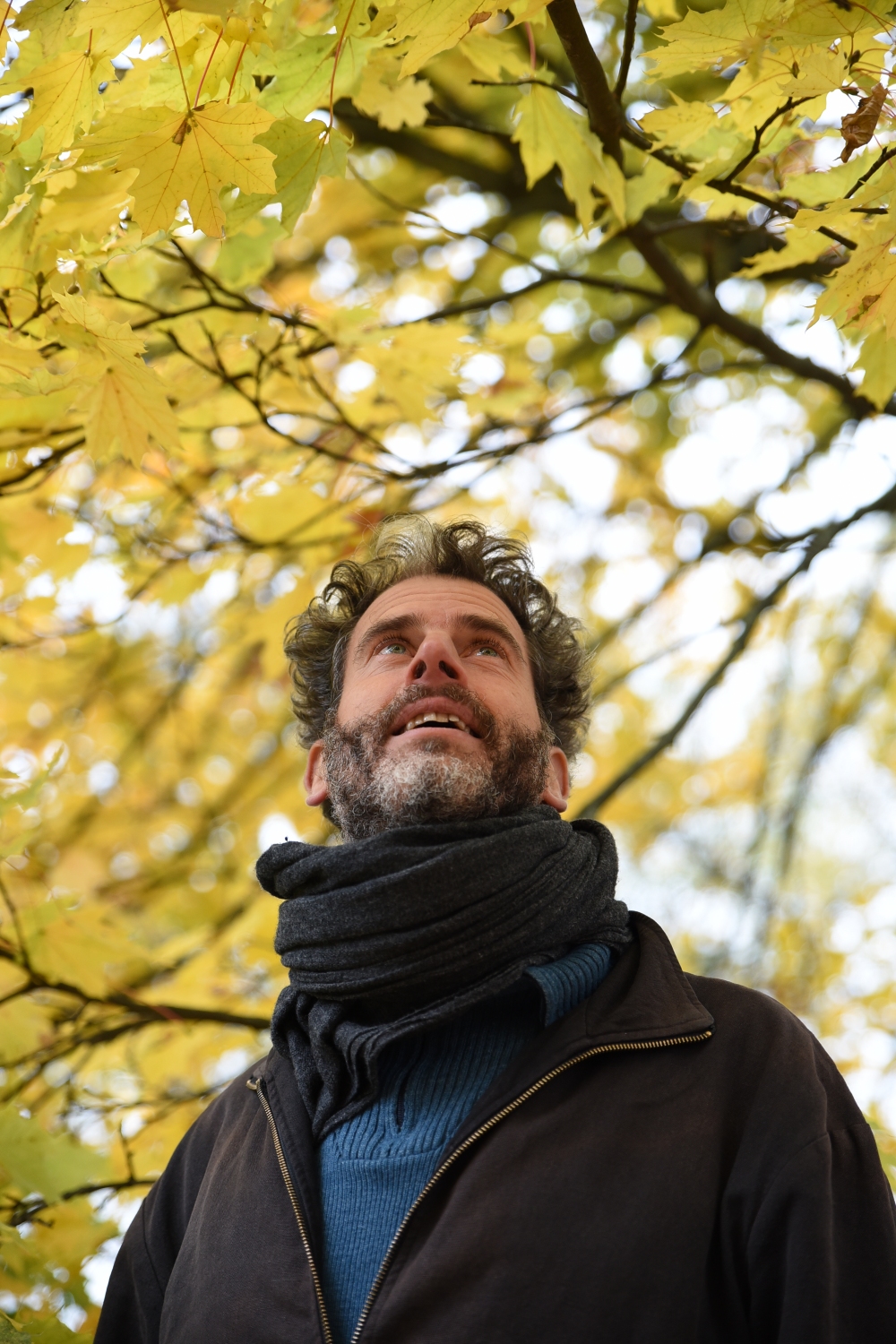 As a teenager I was drawn to the bagpipe, this animal-instrument with its plural and continuous sounds. I first learned to play it through the traditional music of Brittany and Central France, which very quickly led me to dance and play for folk dances.
At the end of the 90's on a trip to the Caribbean, I discovered the steel drum, this fascinating melodic percussion instrument that seduced me on the spot.
It is with this rare and particular instrumentarium that I began playing "traditional" music with groups, which lead me to professionalization in 2001. Boréale, Minuit Guibolles, MultiDelta, count among my main influences of so called" neo trad " dance music, in which composition, arrangement and personal playing style take center stage.
The desire for a more singular expression gave birth to "Third Breath" in 2006, my first solo concert in which I sketched out a poetic and committed statement.
In 2012 "Recyclable Trails" extend this combination of music and intimate declamations. These solos are for me precious ways of realization and intimate expression.
Finally, for the last 10 years a major collaboration has defined a third axis. Together with Marceau Chenault, who has been practicing contemporary dance and qi-gong for 20 years, we co-animate "Qi-dance" workshops: an exploration of dance/movement drawn from Eastern and Western sources.
For this, I have amassed over time, a collection of loops and sounds, which I mix live in the service of the dancers. My offering is similar to that of a musician – DJ – soundscaper. A role that I have since extend to various free dance contexts: workshops, classes, contact jams, etc.…