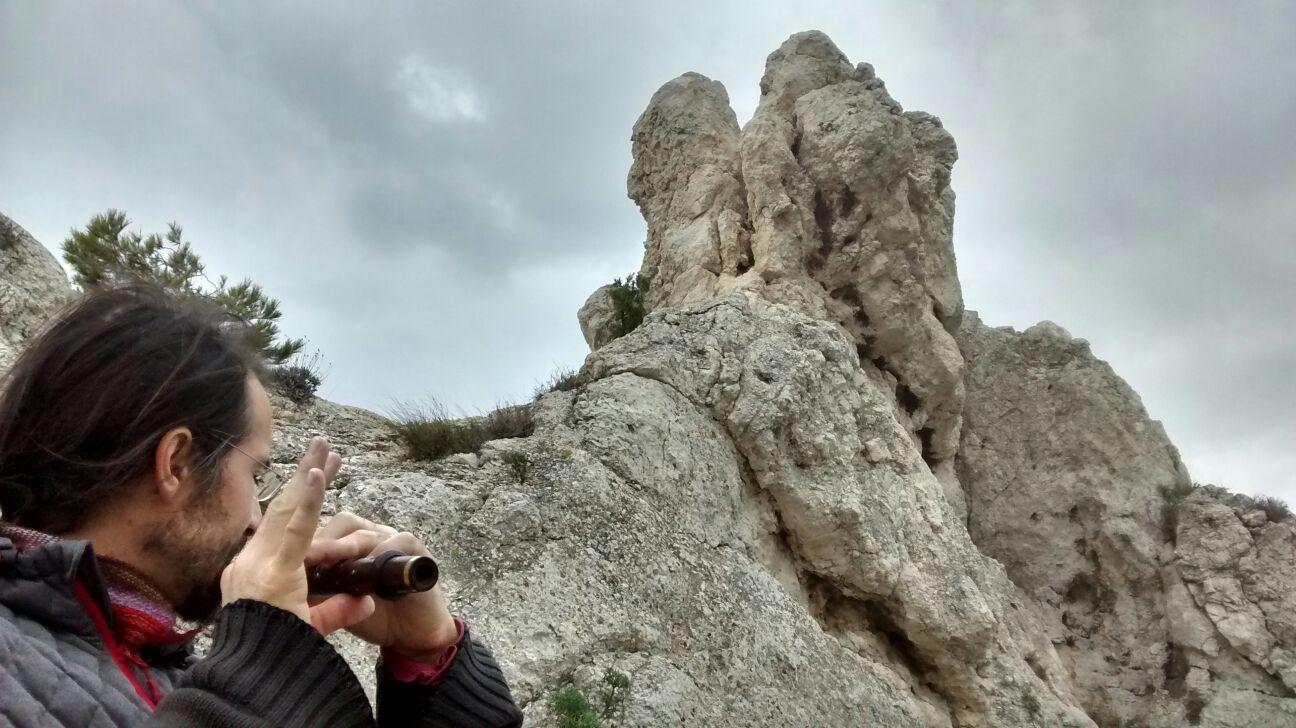 Computer engineer graduate, Élie professionalizes in the music by becoming a musician occurring in schools, with the obtaining of a DUMI in the CFMI of Lyon, in 2008.
Since then, researcher and passionated, Élie develops a pedagogic career where he favors the creation as the mode of entrance to music, accompanied by the self-fulfillment and by the pleasure of the game. To do it, he specializes in particular in the initiation into Human Beatbox – about which he co-writes a book with Tiko (Nicolas Giemza), world champion of the discipline by team at that time.
Become an entertainment worker, his route also brings him to accompany the creation of movies-concerts with groups of amateurs, that he spreads with Trajet Spectacle, in partnership with local scenes but also by working for the festival from Grenoble Le Tympan dans l'oeil, dedicated to this form.
Curious and creative, Élie opens to other practices as the improvised dance, the contact improvisation, the clown and the puppet. He composes the music of the show for children Cache-Noisette, small fugue in G minor, in which he clownes and dances.
He accompanies various projects as director. Since a few years, he accompanies the creation by a work of concrete music, MAO and amplified musics, wild lutherie and Beatbox.
The sound works of which he is the composer deploy on a wide esthetic field, from the most experimental to the most traditional.