Catering with a local chef who cooks only with organic and fresh products!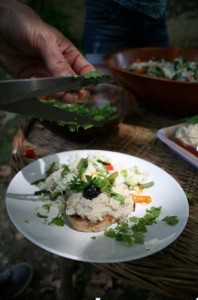 The food will be mainly vegetarian food.
Breakfast, lunch and diner will be take place at the high school restaurant.
If you are vegan, you will find all you need. If you have other type of special diet, you can mention it while registrating (gluten or lactose free), we will take that into account as much as we can but we do not garanty full adaptation. You might need to bring extras and the fees will not be reduced for that.