Dancing our tonicity/"risking" the unknown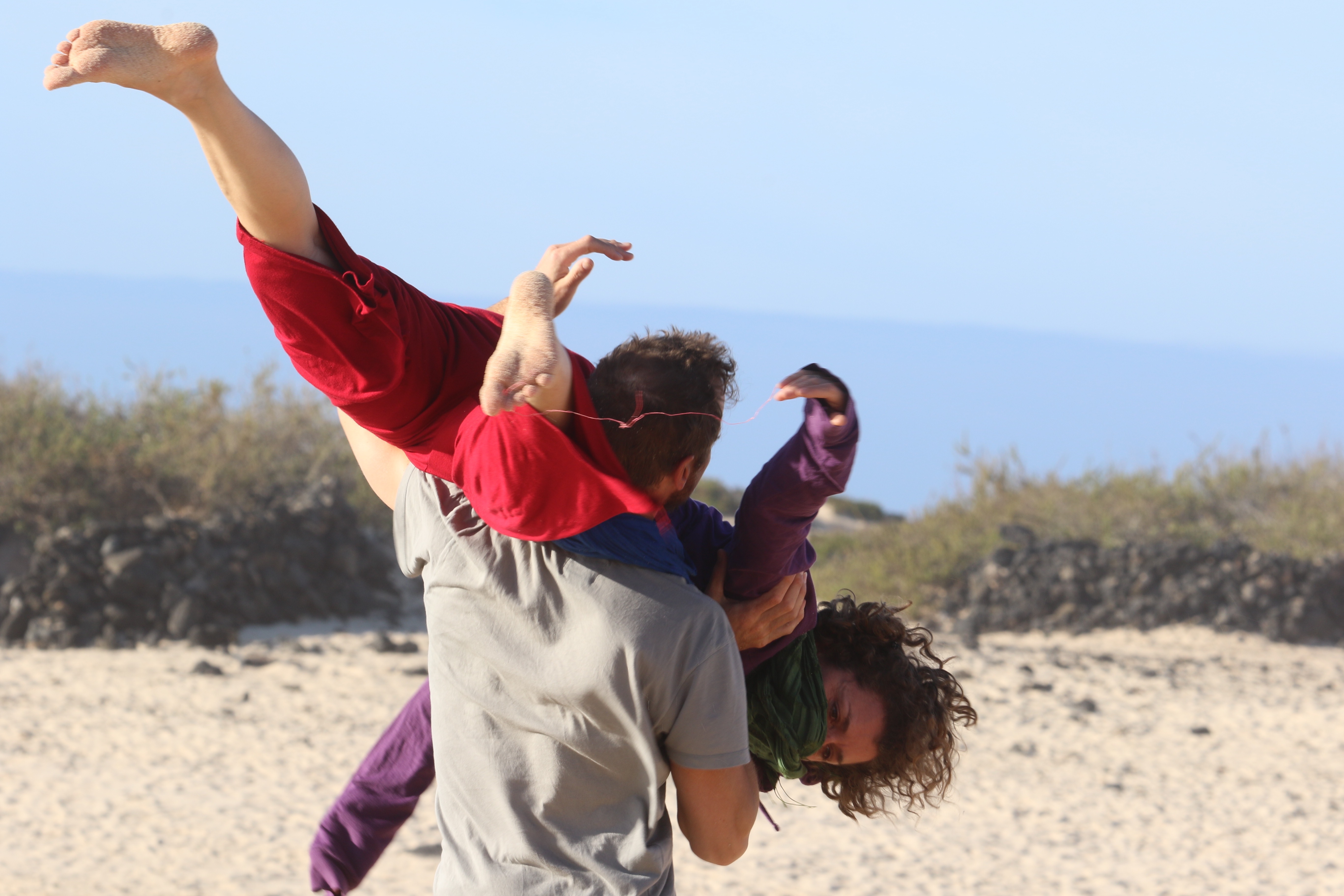 During this workshop we will observe different ways of releasing into the floor, finding its softness and its solidity. From there we will see how we can find our own inner solidity while playing in different ways – pushing, reaching, propulsing, and landing;with the earth; with our weight and with our partners. We'll see how we can bring different energies and rhythms into the dance, alternating between rest and activity, strength and subtlety by exploring a wide scale of body tones.
We'll observe how that leads us into spontaneous composition, bringing a sense of 'not knowing' findings ways to be surprised by our own dances : our inner impulses, our desires and our willingness (or not) to ' take risks'.
Joane AUBER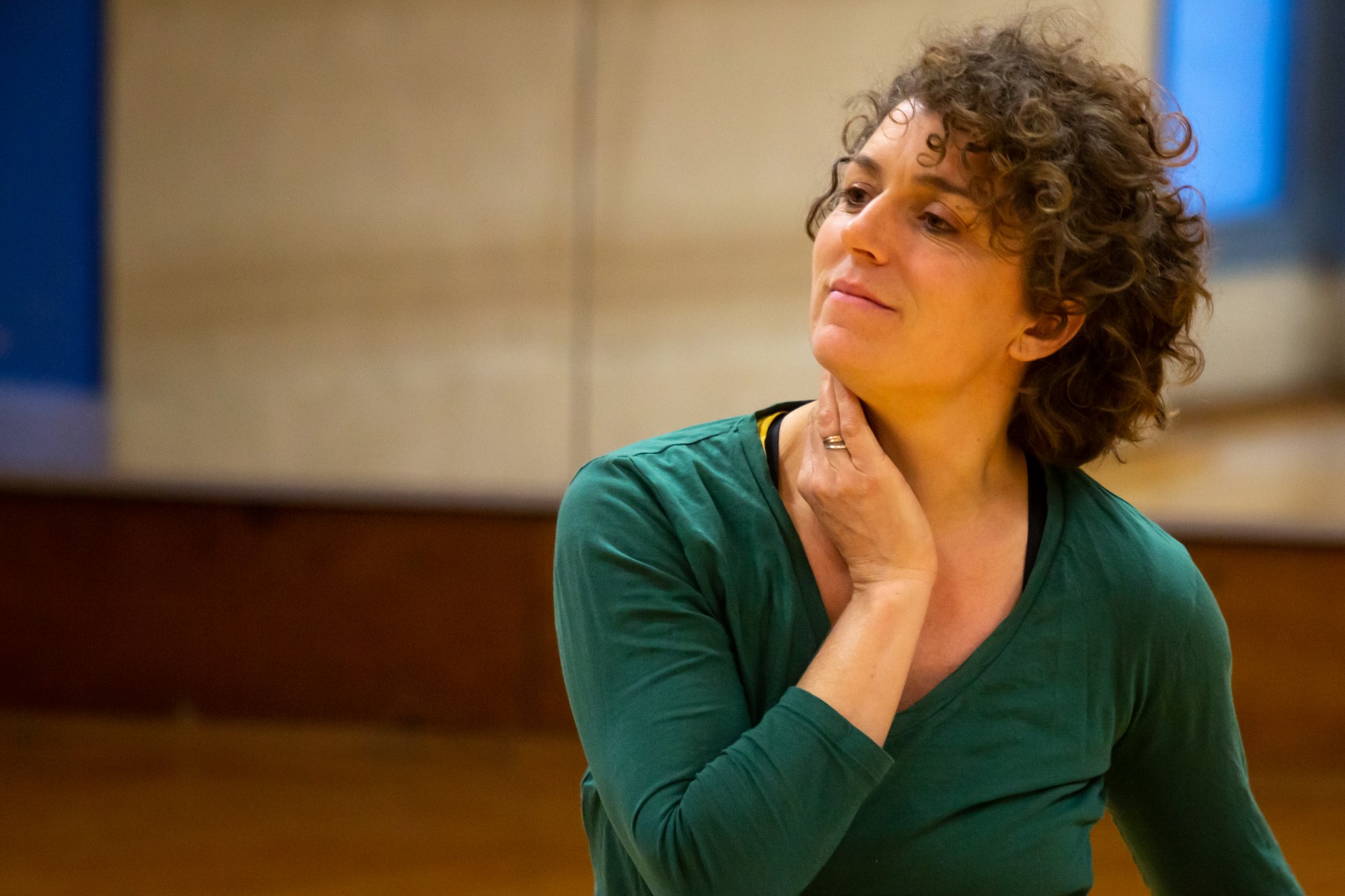 Joane has been passionate about mouvement and dance improvisation for the last 20 years.
She discovered contact improvisation 13 years ago and fell in love with its spontaneaous, relational and playful aspects. That path led her to leave her previous job as a social worker, to fully dedicate herself to dance and bodily practices. She then studied a Master in dance and somatic practices in the UK. Her research focused on 'states of not knowing' , inspired form the concept of 'the gap' from Nancy Stark Smith, whom she sudied with, at different occasions.
Her practice is widely influenced by somatic work, she is particularly interested in the subtle links between body and mind, sees the body as an immense source of knowledge about ourselves and loves exploring felt connections between our internal world and the environment we live in.
She has been deeply influenced by teachers like Nancy Stark Smith, Nita Little, Charlie Morissey, Didier Silhol, Andrea Olsen and many others. She is now making a living as a dancer and a somatic educator, working with babies and parents, children, adults and people with different disabilities.
She teaches regular CI classes in different locations and is also part of a collective of people developping CI in rural areas.