CLASS : Spheres of attention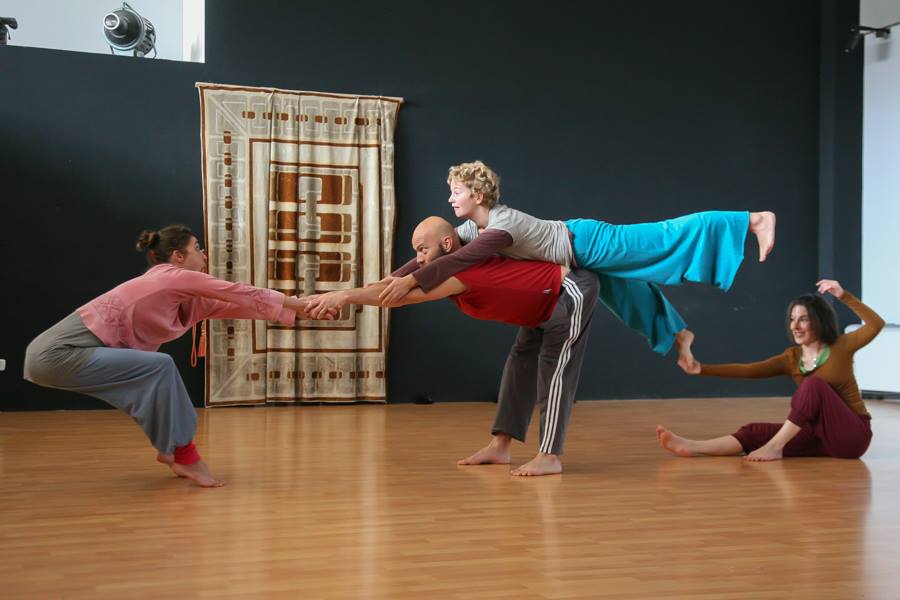 We are dancing in the space.
There is the space of the body and the body in the space. And in the dance we can play with different spheres of awareness.
This is class about our ability to widen and concentrate our attention and how it affect our mind and vary our dance.
Dance with iner sensation: weight, muscles, organs, liquids.
Dance of touch of the skin: with the air, partner, floor.
Dance of the distances between me and partner and our composition in the space.
Bio
Ksenia Isaeva (Moscow)
I've graduated as a structural linguist and before CI did not dance much..
I've met CI 8 years ago and step by step it pulled me in completely.
Now I live in Moscow and travel a lot. Mostly following the dance and particular dance spirit – Angelica Doniy. I am assisting and teaching – in Russia, Europ, Asia.
I love to learn, teach and organize events of CI.
I am very inspired by such practices as Authentic movement, bodywork, somatiques. And with all this I nourish the dance and integrate in my contact. Also I am studying in the Institute for Holistic Dance and Movement pedagogy of Sabine Parzer.
My current interest in CI:
How to open the field of experiment and exploration in CI and.. be able to let it all go, when you fall in pure energy of the dance.