CLASSE : orientation and désorientation
Two indivisible partners of contact improvisation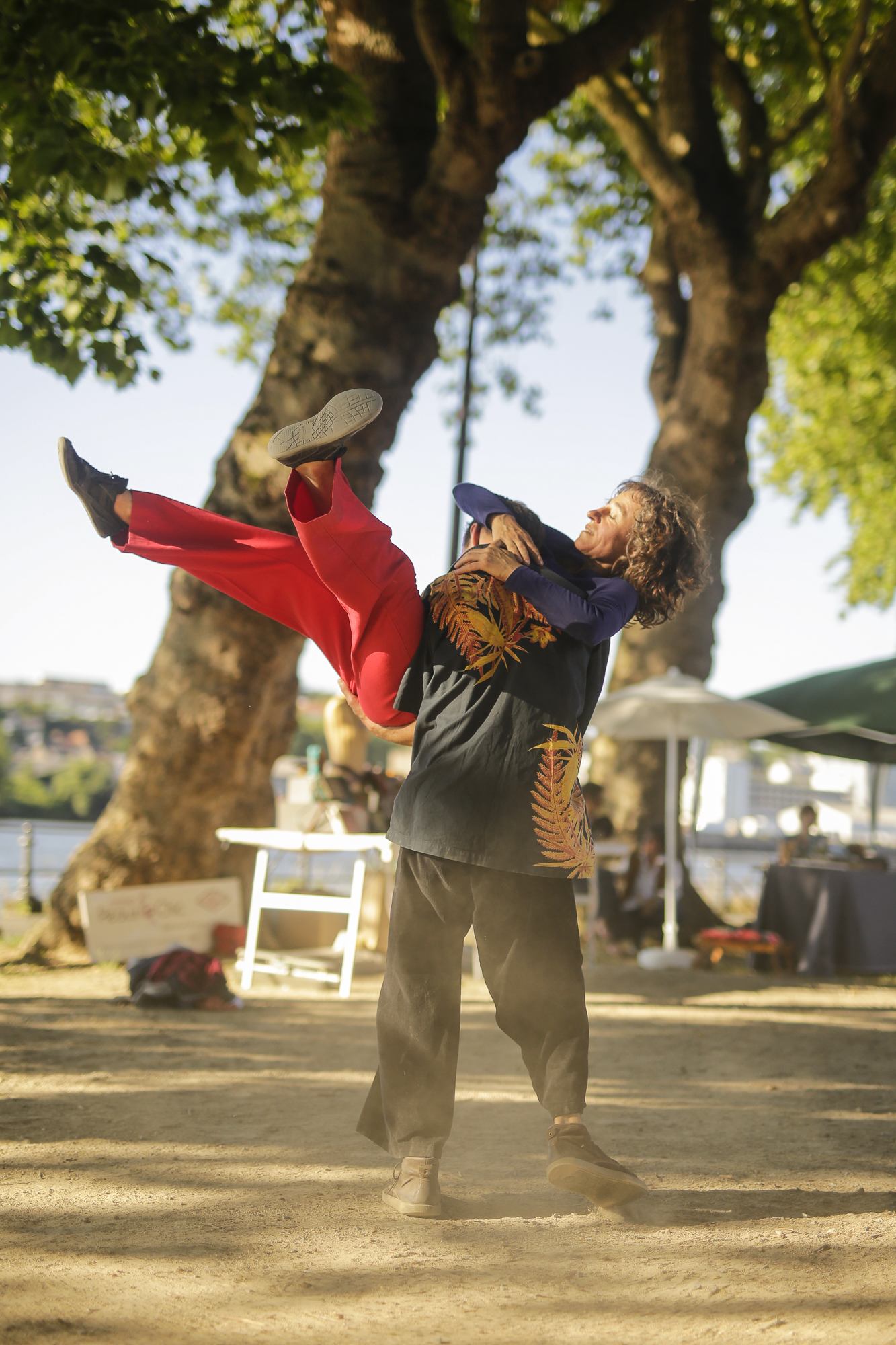 Through this Class, Noëlle Dalsace, propose to explore the principles of the moving body when it is intensively stimulated by disorientation. How does the intuitive and instinctive consciousness is taking place to be orientated again ? How the immediat read of the movement is coming, where is our centring, the right adjustment of the structure and the liquids, up and down consciousness ; how do the spirals inside the body and the cousciouness of the supports wake up, and how listening to the others allow to enjoy disorientation as a creativity motor.
Biographie  :  Noëlle Dalsace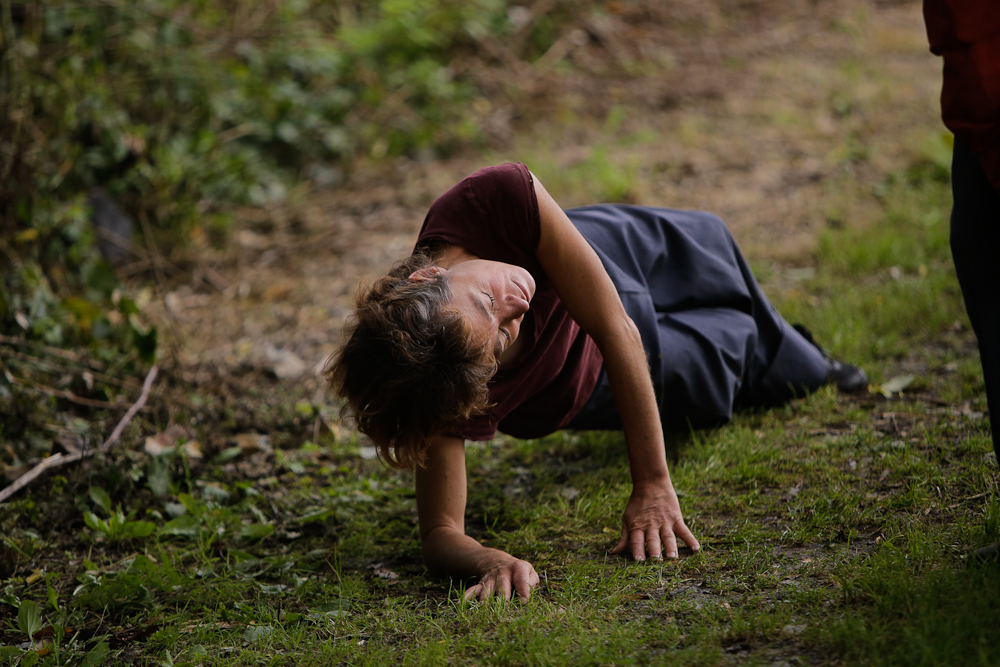 I've always been fascinated by the poetry of movement, from an objet or an alive being or from a force of nature. For me, everything is rythm, dance, artistic expression : a step, a gesture, a rain, a train passing, a leave movement ; eveything is a game of look, of point of view.
Life seems to me as a big choregraphy where each movement has its own rythm linked with the others, in harmony or in dissonance.
So, that's for this reason and for the love of exchange and play, that my path was in alive arts : first circus, than dance and contact improvisation.
My formation was first in 1990 in Circus Arts (CNAC France), and at the same time contemporary dance (worshops in CCN in France, and several choregraphs P Doussaint, D petit, C Divérrès, et C Brucmachon …). My curiosity for multipes way of thinking pushed me abroad (Maroc, Belgium, Deutschland), that fed my part of bohemian child, and my creative and committed feminine part.
Around 2000, I had this great meeting with Contact improvisation ( P Kuipers, et F Baubois, Nantes). Thanks to whom I immediately recognized a brilliant and very enriching universe of exploration. I then made a commitment in this practice in a intense and regular way and I went to meet R Chung,  H Harwood,  I Usky, C Filmon ,B Young, and many others then in USA with N S Smith. I also work with J Hamilton in Improvisation. In parallel, my program of contemporary dancer was also nourishing this practice with meetings with D Petit, P Doussaint, M Coquempo, C Brumachon, C Divérrès , L Kéraly….
By Contemporany dance and CI, I pass on how to tip over spaces, give life to the ease and emotion in our bodies, wake up our perception systems, get out of everyday gestures to wake up spontaneity. Find our « groove ».
I 've created and support three companies of alive arts : «  Cirque et Mouvement » (From circus to dance), «  cie d'Un jour » (dance and performance), and today the «  cie d'un jour for rêveur » (dance, CI, creation, pedagogy and performances).. and I share the project of several companies of street art, dance and theatre : Gestuaire Danse Théàtre in Nantes, Cie Chapazard (Travelling Circus) , Porkénos in street art..
I looked for and observed in various cultures the origins of the sign languages, the dance of sign, ritual dance, fokloric dance, shamanic dance, and in the practice of technique of care, yoga, feldenkreis, fasciatherapy to feed up my approach of contemporary dancer and improviser.
The colors of my practice are as the colored walls of the fisherman's district where I live, atypical, personalized, inspired from here or there; for the pleasure of eyes. Dance, contact and perform, it is to maintain life in a rhythm of enjoyment and opening.
To pass on, it's to share and to support the renewal.

I look at every person, I read bodies, qualities of gestures, I am inspired by it, and I propose something to motivate this consciousness and this pleasure and something to create together.
That's also why I like dancing outside, in urban spaces, putting touches of musicality of bodies in public places and valuing a place, creating gaps. I surround myself with other dancers and musicians of the same spirit, and I take the amateurs so, by spontaneous meetings or by making creations.