Workshop : Pooling and Floating.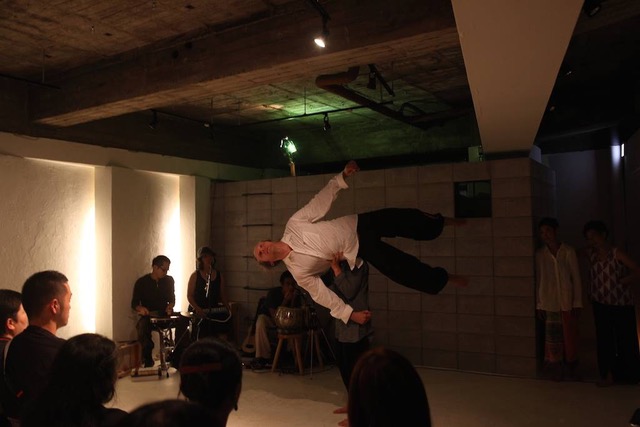 In french below
We are organised water, in a way.
Water flows down, unless held, pool, bowl.
Weight works the same way. 
Kind a
We will explore the lightness of floating, the pooling of weight on to the support.
The Balance.
lost.
and found
again.
Simple.
Mise en commun et flottaison
Nous sommes en quelque sorte de l'eau organisée.
L'eau s'écoule vers le bas, à moins qu'elle ne soit retenue, qu'elle ne forme un bassin ou une cuvette.
Le poids fonctionne de la même manière.
Nous explorerons la légèreté de la flottaison, la mise en commun du poids sur le support.
L'équilibre.
perdu.
et retrouvé
encore.
Simple.
Intervenant : Otto Akkanen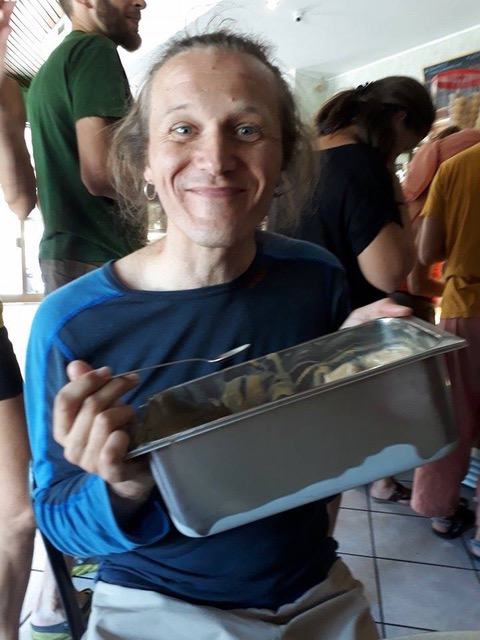 Otto Akkanen (Helsinki) is a dancer, body worker and osteopath in Training. Otto has danced Contact Improvisation and improvisation for more than 20 years, taught CI for over 14 years and finds it still hugely interesting and inspiring. He holds a BA in Social Work (2001), a dance diploma from Outokumpu (2006) and a MA in Contemporary Dance Education from Hochschule für Musik und darstellende Kunst Frankfurt (2015).
http://portfolio.ainiaan.org/