Workshop : Light.ness ("ness" means a miracle in Hebrew)
In french below

I'm a flier: definitely!
it might be just my way to compensate for my poor knees that don't like to carry a lot of weight..
Also, I'm not so petite, but still I can be light!
How do I do it ? How do I create the miracle of lightness in my dance ?
How does it feel to be light ?
How can I use structure and support to minimise effort ? listening to the body underneath me intuitively and letting it take me instead of "demanding" it. How can I generate movement from my own body that will carry me forward to the next support and be light as a feather.
This is what I will try and share in my class. Come and fly with me.

Légèreté – Light.ness ("ness" signifie miracle en hébreu)
Je suis une aviatrice : c'est certain !
c'est peut-être juste ma façon de compenser mes pauvres genoux qui n'aiment pas porter beaucoup de poids…
De plus, je ne suis pas si petite, mais je peux quand même être légère !
Comment faire ? Comment créer le miracle de la légèreté dans ma danse ?
Comment se sent-on lorsqu'on est léger ?
Comment puis-je utiliser la structure et le soutien pour minimiser l'effort ? En écoutant intuitivement le corps sous moi et en le laissant m'emmener au lieu de l'"exiger". Comment puis-je générer un mouvement à partir de mon propre corps qui me portera vers l'appui suivant tout en étant léger comme une plume ?
C'est ce que j'essaierai de partager dans mon cours. Venez voler avec moi.
Intervenante : Smadar Richke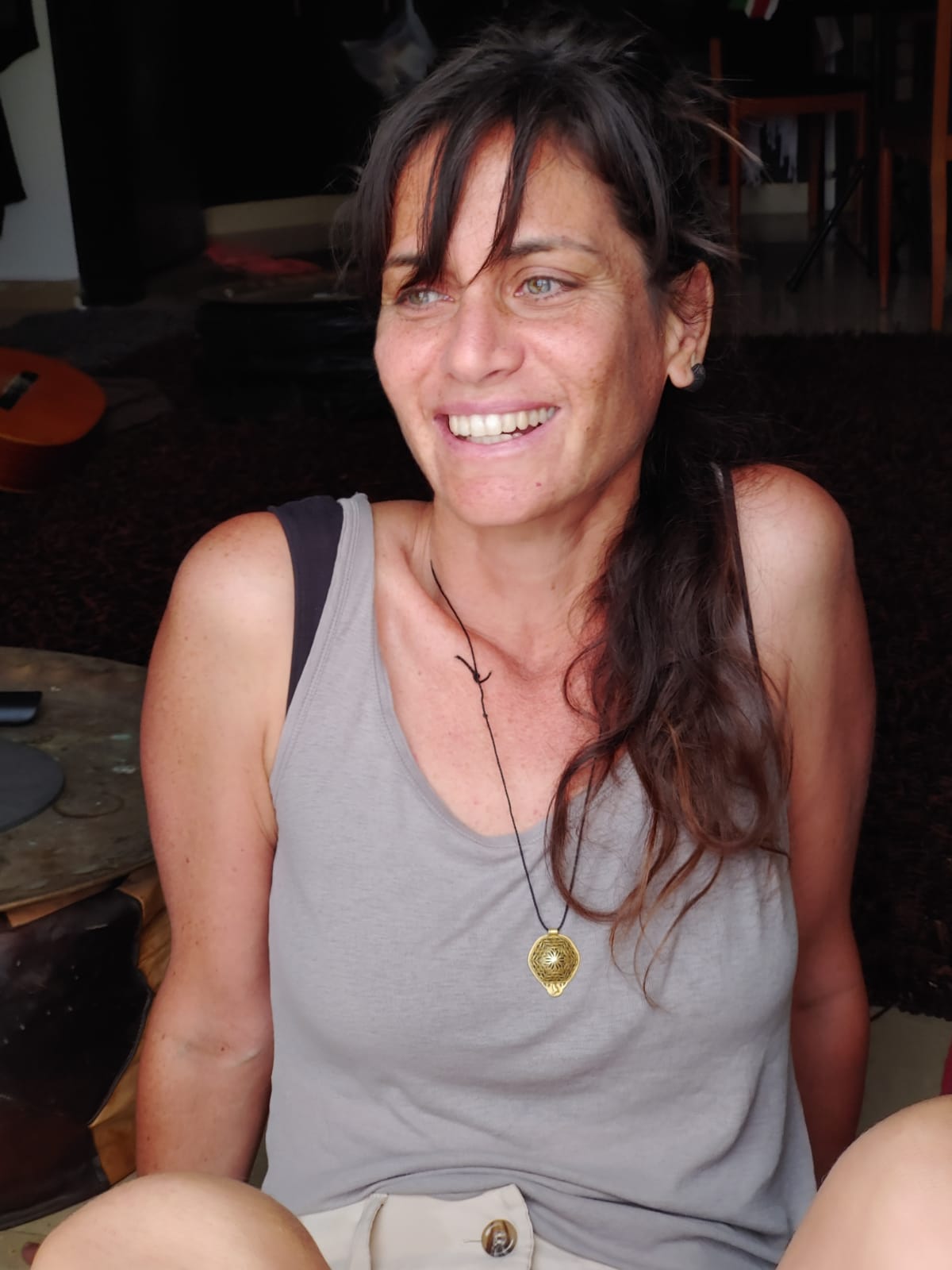 Jumping, rolling, flying, falling and getting up on the jam floor for about 18 years now.
love the floor, my body and what they teach me
I started my journey with the body in Italy up on the mountains with a snowboard and from there I continued with every physical activity I could find.. Yoga and Contact are the two that accompany me from then till this day personally and professionally.
Over the years I move between the world of movement and the world of therapy. The combination of these two is somewhere between somatic ,technical and eclectic….
Influential Contact teachers: Arye Burshtein, Itay Yatuv, Joerg Hassmann, Dania Elraz, Nancy stark smith, Kira Kirsch, Katya Basalaeva, Asaf Bachrach,
I teach contact and yoga to groups and individuals. I work with Yoga therapy and Focusing based therapy and tools from SE. I'm a member of the Israeli CI association and the management team of the Israeli international Contact Conference.